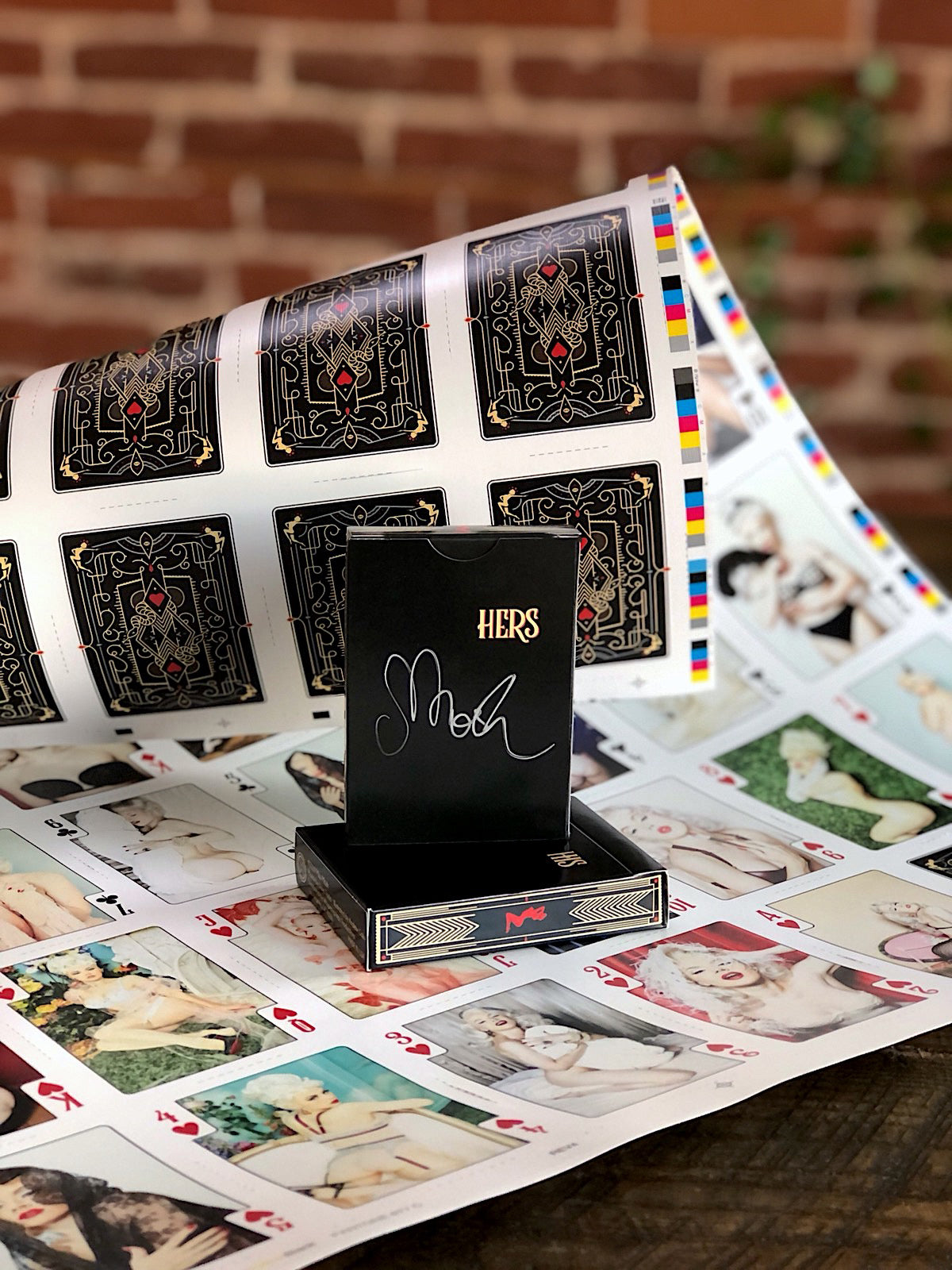 "His & Hers" Pin Up Playing Cards + Limited Edition Uncut Sheet
A COLLECTORS PARADISE!
These very limited and ultra rare uncut sheets were pulled directly from the factory printing presses at the United States Playing Card Company just before being cut into playing cards.  Each "His & Hers" uncut sheet is signed by Mosh and comes with 2 complimentary decks of "His & Hers" playing cards (1 signed/1 sealed)
**limited to only 20 Sets**
*Shipped in a rigid poster tube via USPS Priority Mail*
About the "His & Hers" Pin Up Deck
The mischievous little Whispering Imps have teamed up with Mosh to produce a one of a kind, modern spin on the classic pin-up decks.
54 exclusive and glamorous photos with each face card featuring a different image. These limited 1st edition playing cards are printed by The United States Playing Card Company on air cushion (linen) finish on bicycle playing card stock. 
Photography by Dave Tada. Illustrated by Andrew Galu. Produced by Mosh & Chris Chelko